Huawei was one of the first to release a foldable smartphone – the original Mate X – back in 2019, so needless to say, the Chinese company has quite a bit of experience in this segment. Fast forward to 2023, we have the Huawei Mate X3, and one of the highlights of the premium phone is its thin nature: it measures only 5.3mm thin when it's unfolded.
However, even though the Mate X3 has great hardware, the foldable phone's software isn't up to par. There's also the fact that it carries a rather exorbitant asking price of RM8,888, which is quite a bit more than its competition. These, in turn, make the Mate X3 a tough device to recommend despite its impressive hardware. Nonetheless, here is my review of Huawei's best foldable phone yet.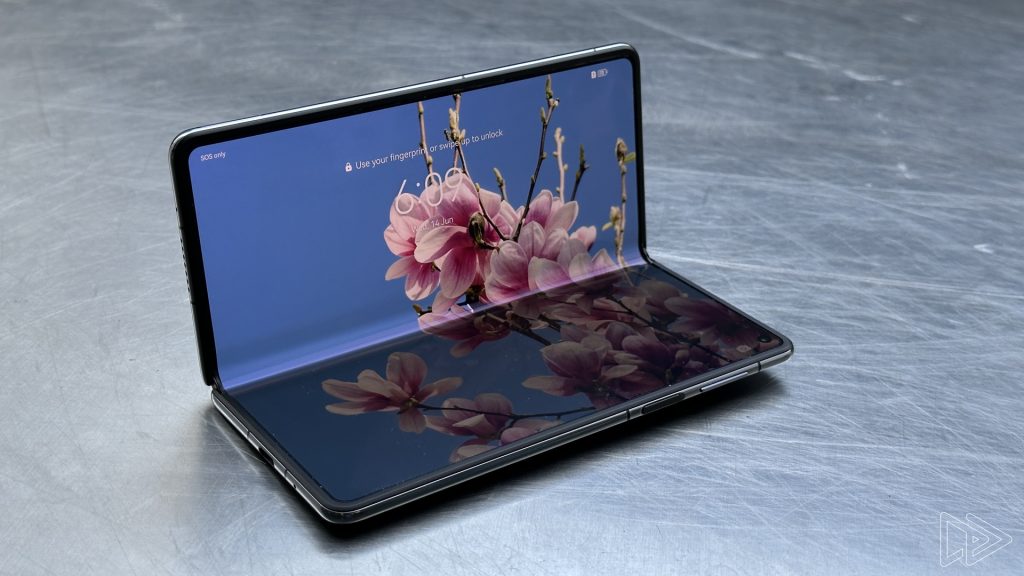 What It Is
Display
Main: 7.85-inch OLED (2496 x 2224), adaptive 120Hz
Cover: 6.4-inch OLED (2504 x 1080), 120Hz
Chipset
Qualcomm Snapdragon 8+ Gen 1 4G 3.2GHz octa-core
GPU
Adreno 730
RAM
12GB
Storage
512GB, expandable with Huawei NM SD card
Camera (rear)
50MP f/1.8, Dual Pixel AF, OIS
13MP f/2.2 (ultra-wide)
12MP f/3.4 (periscope telephoto), 5x optical zoom
Camera (front)
8MP f/2.4 (cover), 8MP f/2.4 (inner screen)
Battery

4,800mAh with 66W fast charging
Dimensions
Unfolded: 156.9 x 141.5 x 5.3 mm
Folded: 156.9 x 72.4 x 11.08 mm
Weight

239g (PU version), 241g (glass version)
OS
EMUI 13.1.0 based on Android (no Google Play services)
Connectivity
LTE
NFC
Bluetooth 5.2
WiFi 802.11 a/b/g/n/ac/ax
USB Type-C
Price
RM8,888
Hardware wise, the Mate X3 is quite a well-equipped phone, even if its Snapdragon 8+ Gen 1 chipset is only the 4G version. In my opinion, this limitation doesn't matter as much in Malaysia, given that 5G isn't widely available here yet. It also has a reasonably generous 4,800mAh battery with 66W fast charging, not to mention an IPX8 water resistance rating.
Unfortunately, new Huawei phones, including the Mate X3, do not come with Google Play services. This limits the usability of the foldable phone, though there are workarounds for folks who are willing to go the extra mile…with some caveats. More on this further down the review.
The Good Stuff
The slim nature of the Mate X3 is really one of its best features. Whether it's folded or unfolded, the thin chassis feels great in my hands. In fact, its closest rival, Samsung's Galaxy Z Fold 4, feels much too bulky in comparison. Even though it's quite a tall phone, I still find the Mate X3 to be quite pocketable too.
Besides that, the hinge mechanism of the Mate X3 feels very, very robust. The pressure is consistent throughout the folding and unfolding process, and it closes with a reassuring (and very satisfying) thud. The fact that the phone leaves no visible gap when it's folded is also a quality I absolutely love. Again, Huawei absolutely nailed the hardware of the Mate X3 here.
I continue to be impressed with the foldable phone as I use it for content consumption. The large, 7.85-inch 2496 x 2224 foldable OLED display looks great with vibrant colours and deep, true blacks. The 120Hz adaptive refresh rate lends to smooth-looking animations too.
Using the Mate X3 in its folded state with the 6.4-inch 1080p OLED display (also with a 120Hz refresh rate) presents no usability issues either. It's large and wide enough for a comfortable viewing experience, and when I don't need the extra screen real estate afforded by the primary inner display, I find myself completely content with using just the cover screen.
When it comes to performance, the Mate X3 feels just as fast as you'd expect a flagship phone to be, thanks to the Snapdragon 8+ Gen 1 4G chipset. Granted, the SoC can't quite run Genshin Impact or Honkai: Star Rail smoothly at 60fps, but both games are still very playable on the foldable phone.
As for battery life, the Mate X3's 4,800mAh battery can last quite long. On average, I can get about six hours of screen on time on a single charge. I use the cover screen and the primary display about equally to get this level of battery life.
Lastly, we have the camera performance of the Mate X3. Its triple camera system is made up of a 50MP primary sensor, a 13MP ultra-wide shooter, and a 12MP periscope telephoto lens that can do 5x optical zoom. Overall, all three sensors can take good-looking shots regardless of lighting condition.
Shooting experience of the Mate X3 is great too. It feels responsive even in low light conditions, and it can lock in focus relatively fast too. Huawei's mobile photography know-how is already well-known in the industry, and this is exemplified with the Mate X3.
But as much as I enjoy using the Mate X3, its software experience also leaves much to be desired – let's move on to the next section.
The Bad Stuff
Software is really the only downside with the Mate X3 due to the absence of Google Play services. This limits the app compatibility of the phone quite a bit, especially if you rely on Google's range of services, which most Android users do. Whether it's YouTube, Gmail, or Google Maps, these apps do not work natively on the Mate X3.
As mentioned, there are workarounds to this. Can't use the YouTube app? Just use Google Chrome. (Yes, the browser somehow works on the Mate X3.) Gmail? There are alternative email clients, such as Spark. No Google Maps? Well, Waze is a great replacement, even though I can't log into my account on this phone.
But in order to install these apps in the first place, I have to rely on third-party services, which…can actually be found within the Huawei AppGallery. As you search for a specific app in Huawei's app store, third-party search results are also displayed if the app isn't available on AppGallery, which look to be third-party APK sites.
Essentially, you are side-loading these apps to the Mate X3, and unless you really know what you're doing, this can present a security risk. After all, third-party APK sites are not upheld to the same security standards as apps found on the Google Play Store.
And that is the main software issue with the Mate X3 here: the average consumer shouldn't have to worry about something as simple as downloading apps that they want to use.
Is It Worth It?
Unless you're willing to jump through hoops to work around the Huawei Mate X3's software limitations, the foldable phone is, again, a tough device for me to recommend. Yes, it has incredibly refined hardware with a thin chassis, solid hinge, and great displays, but if the software isn't up to par, the whole user experience is still negatively affected.
Plus, the RM8,888 price tag of the Mate X3 is steep, especially when the Samsung Galaxy Z Fold 4 with the same 512GB of storage can be bought for only RM6,499 now. While the hardware of Samsung's offering aren't quite as refined as the Mate X3's, the former's fuss-free software experience more than makes up for it, in my opinion.
Nonetheless, there's no denying that the Mate X3 is an excellent foldable phone if you can look past its less than ideal software. Those who I have shown the foldable phone to are impressed with its hardware, even if the conversation almost always moves to the limitations of its software.