Not surprisingly, more and more PS4 games are being remastered for the PlayStation 5. From Ghost of Tsushima to Death Stranding with their respective Director's Cuts, these games were still very entertaining on the next-gen console with some added content here and there.
But in my opinion, the best PS5 remaster yet is Uncharted: Legacy of Thieves Collection. Despite the fact that there are not as many new content to explore for players that have played through Uncharted 4 and The Lost Legacy, there are a number of improvements that really make this remaster shine, such as support for 120fps framerate.
Plus, you're also getting two excellent games in the Uncharted franchise for the price of one. If you're a fan of Uncharted, Legacy of Thieves is well worth picking up. But if you're new to the series…it's a bit more complicated.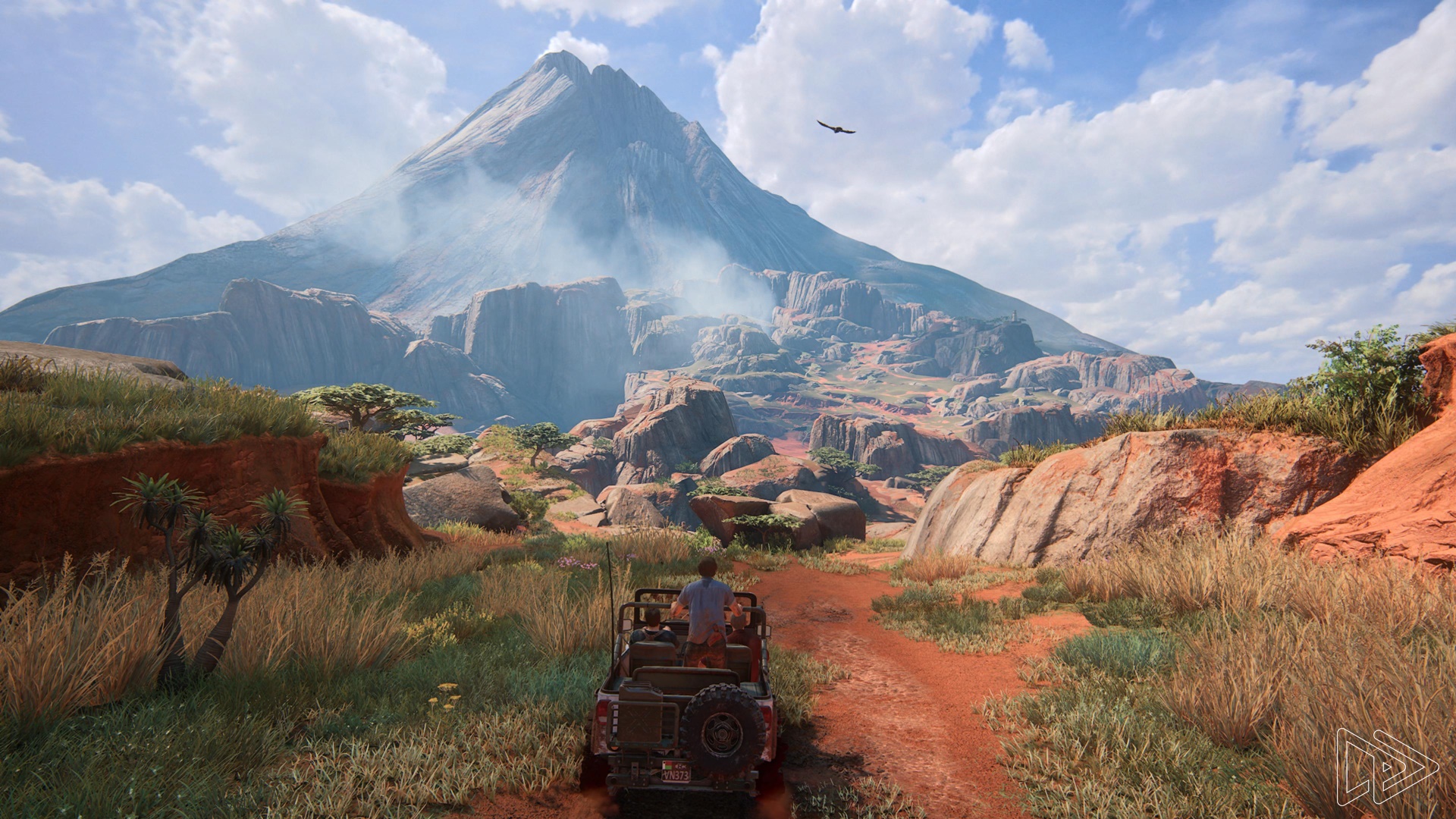 What It Is
Two games are bundled in Legacy of Thieves. There's Uncharted 4: A Thief's End starring Nathan Drake – he's essentially the face of the franchise – and Uncharted: The Lost Legacy, which follows Chloe Frazer and Nadine Ross after the events of Uncharted 4.
Priced at only RM209, Legacy of Thieves doesn't cost quite as much as other PS5 titles; take Ghost of Tsushima Director's Cut, which costs a steep RM299 on the PS5. It's great that you don't have to pay as much for this game, or rather, games, given that there are two titles bundled in this collection.
Oh, it's worth noting that Legacy of Thieves will also be available on PC, marking the first time any of the Uncharted franchise is available on the platform. Unfortunately, there's no release date yet for the PC version.
The Good Stuff
Let's start with my favourite aspect of Legacy of Thieves: Performance+ mode. In this graphics setting, the framerate is set at a buttery smooth 120fps, though the resolution is limited to 1080p. Nonetheless, this is easily my go-to graphics option; everything just looks extremely fluid and responsive.
Of course, if you want the game to run at a higher resolution, there's the standard Performance mode. Running at 60fps, it will set the resolution to 4K (upscaled from 1440p) or 1080p (supersampled from 1440p with improved anti-aliasing), depending on the resolution of your display.
Want true 4K resolution instead? Then Fidelity mode is for you, though the framerate is limited to only 30fps in this graphics option.
After playing Legacy of Thieves in the Performance+ 120fps mode, I find it hard to go back to Fidelity mode: the game just feels too…well, choppy in this graphics setting. My inputs don't feel as responsive as I would've liked either. Needless to say, I was spoiled by the extra frames afforded in Performance+ mode.
Beyond framerate, both Uncharted 4 and The Lost Legacy load extremely quickly in Legacy of Thieves, thanks to the PS5's fast SSD. Naturally, the games look great too: the environment are stunning, character models are very detailed, and facial expressions are rendered incredibly well – one area Naughty Dog absolutely excels in, among other things.
As with all games made for the PS5, Naughty Dog also took advantage of the DualSense controller's more refined haptic feedback and adaptive triggers in Legacy of Thieves. Action sequences feel more immersive with the controller's superior vibration, and the adaptive triggers offer a good level of resistance and "clicks" with every gun shot.
Gameplay of the two Uncharted games in Legacy of Thieves remains as fun as I remember it to be. It's been a while since I've played either games, so solving the various puzzles in the games and engaging in stealthy combat (or with all guns blazing) still feel fresh with the right amount of challenge.
That being said, the most compelling part of any Uncharted game isn't the gameplay; in my opinion, that is. Rather, it's the storytelling that's further elevated by the amazing voice acting, and both Uncharted 4 and The Lost Legacy have some of the best plots in the franchise.
This is especially the case with the former, given that it is Nathan Drake's last adventure.
Despite the fact that Lost Legacy has a shorter playtime than a typical Uncharted game, it still has a very engrossing narrative that explores the background of Chloe and Nadine, two side characters that made their debuts in Uncharted 2 and Uncharted 4 respectively.
Speaking of which, that brings us to the next section..
The Bad Stuff
Part of the charm of Uncharted is the continuity between the games in the franchise, so if you're new to the series, the Legacy of Thieves Collection is not the best starting point. Without getting familiarised with these characters in previous Uncharted games, you won't get the "intended" emotional impact from the story of Uncharted 4 and The Lost Legacy.
Aside from that, Uncharted 4 and The Lost Legacy begin to show their age in Legacy of Thieves. After all, these games were released in 2016 and 2017 respectively. Even though both games still look beautiful, their gameplay mechanics didn't age very well. The in-game physics can get whacky sometimes, and the enemy AI isn't…well, particularly smart.
Is It Worth It?
If you've played through Uncharted 4 and The Lost Legacy on PS4, then yes, Uncharted: Legacy of Thieves Collection is definitely worth picking up. The 120fps performance mode alone really transforms the two games, and graphically, they still look stunning on the PS5. Personally, I would say this is the best PS5 remaster yet.
But if you're just about to get into the Uncharted franchise, consider playing through the first three Uncharted titles first – you can do just that with Uncharted: The Nathan Drake Collection for the PS4. At the very least, get familiarised with the story that leads up to the events of Uncharted 4.
Otherwise, it would be like jumping straight to Spider-Man: No Way Home – starring Tom Holland, who is also playing Nathan Drake in the upcoming Uncharted movie – without watching Sam Raimi's Spider-Man trilogy (Tobey Maguire) and Marc Webb's Amazing Spider-Man films (Andrew Garfield).
You just…don't do something like that.
Uncharted: Legacy of Thieves Collection launches on the PS5 on 28 January.