In my line of work, I regularly rotate between different phones a couple of times a month; sometimes almost on a weekly basis. Needless to say, this can get quite tiring, but it does give me an opportunity to switch to the right phone for certain occasions.
When I go for a vacation, for example, I always find myself grabbing the Samsung Galaxy S22 Ultra. After all, one of the most important things to do on a vacation is, well, capturing memories, and the S22 Ultra is easily one of the best phones for this purpose.
Of course, beyond its sophisticated camera system, there are also other aspects of the S22 Ultra that make it my go-to phone for vacations, such as its bright, vibrant display, and water resistance.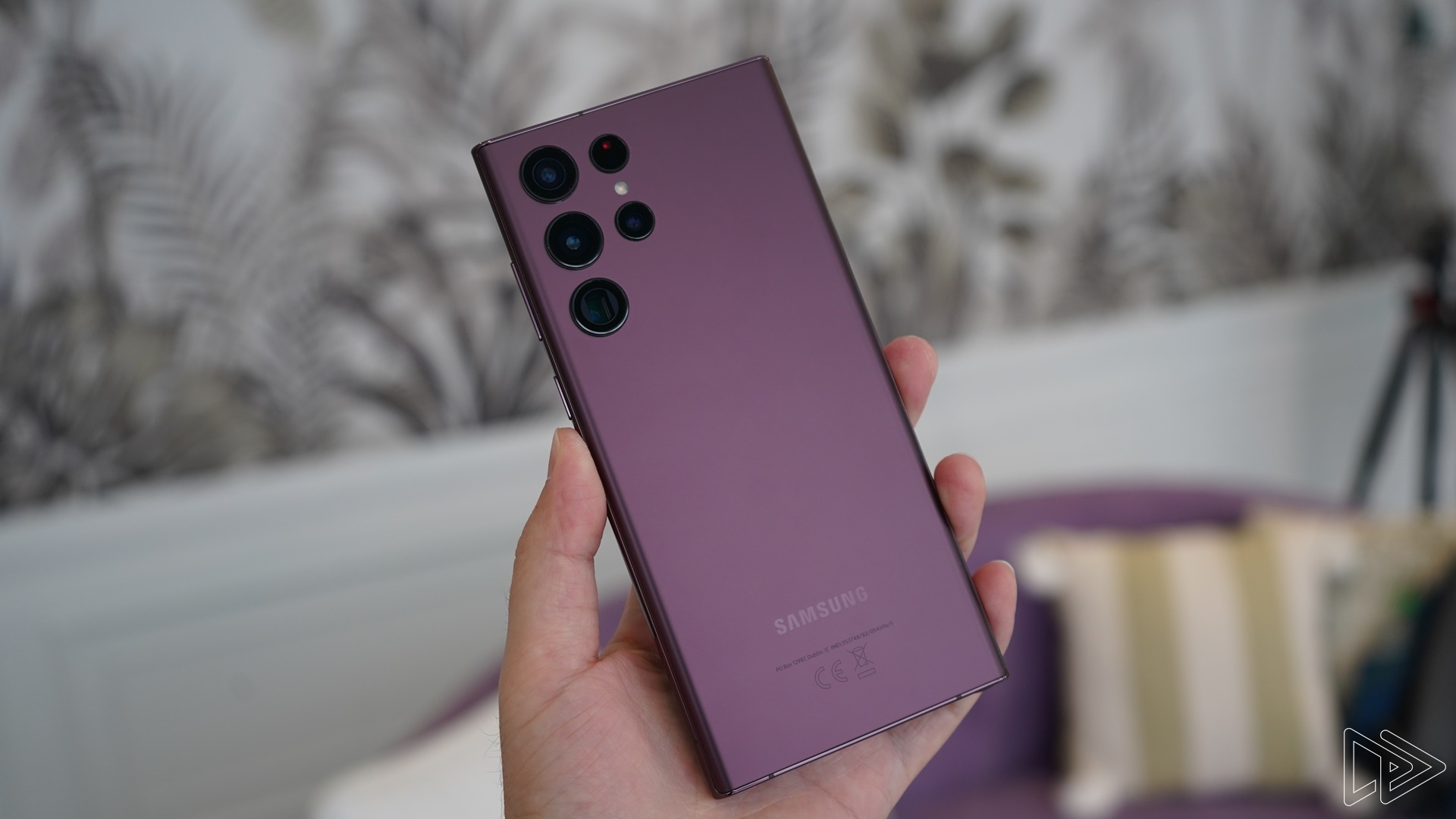 Capable, Versatile Quad Camera System
This is really the main reason why the Galaxy S22 Ultra is my "vacation phone," so to speak. Its quad camera system is made up of a 108MP primary sensor, a 12MP ultra-wide angle shooter, a 10MP telephoto with 3x optical zoom, and another 10MP telephoto lens that can do 10x optical zoom.
Thanks to the combination of these four sensors, the Galaxy S22 Ultra can take great-looking shots at different focal lengths. Want to get a tight, close-up shot of your meal? The 108MP primary sensor can do just that. Just take a look at these images:
It's also worth noting that the Galaxy S22 Ultra's 108MP sensor has a shallow depth of field, which can be used to capture more dramatic-looking shots. Take the image of the cat above: you can see that the cat's head is the point of focus, so it stands out from the rest of the image.
If you want to capture subjects that are much further away, well, the S22 Ultra is one of very few phones with a far-reaching zoom that doesn't sacrifice much on image fidelity. Really, the phone's 3x and 10x optical zoom lenses can certainly deliver excellent results. See for yourself with these sample shots!
Granted, at 100x zoom, the image quality isn't great, but I'd argue the 30x zoom shot is still very acceptable. Not many phones can offer such a far-reaching zoom, so this remains to be one of the best qualities of the S22 Ultra. Just look at how far the telephoto lenses managed to zoom in.
In low light conditions, however, it's a bit of a mixed bag, especially with the 10MP telephoto lens that offers 10x zoom. Because it has a slower f/4.9 aperture, it cannot absorb quite as much light as the other sensors, so it has a tendency to produce noisier low light shots. This is evident in the images below:
Nonetheless, the Galaxy S22 Ultra still offers excellent camera performance, so it's really ideal for capturing memorable moments (and food) on a vacation. It's also worth noting that the camera interface itself is responsive in most conditions, and along with the quick, accurate focus, you don't have to worry about missing the "perfect" shot.
Bright Display for Outdoor Use
Aside from its fantastic camera system, the Galaxy S22 Ultra's 6.8-inch QHD+ Dynamic AMOLED 2X display is great for vacations too. Say you're using the phone to navigate to a particular cafe under the hot afternoon sun: the screen's impressive peak brightness of 1,750 nits ensure that you won't have to struggle to see your directions on display.
Naturally, the Galaxy S22 Ultra's Dynamic AMOLED 2X screen also supports HDR10+ with 100% coverage of the DCI-P3 colour gamut. While you're transiting to your destination, you know that you'll have a fantastic screen to catch up on your favourite movie or TV series.
Of course, the display's 120Hz adaptive refresh rate also makes it a joy to game on, if that's more your thing.
Water and Dust Resistance for Peace of Mind
When you're on vacation by the poolside or any large bodies of water, what can really ruin your holiday is if the phone decides to…well, take a swim. Fortunately, the Galaxy S22 Ultra has IP68 water and dust resistance, so it will definitely survive the swim.
Assuming you don't drop it into the ocean or it's submerged beyond the 1.5m depth. Salt water is a lot harsher than fresh water, so please be extra careful if you're bringing the S22 Ultra to the beach. While it may survive a quick dip into the ocean – provided you rinse it immediately after – do note that IP testing is only done with fresh water.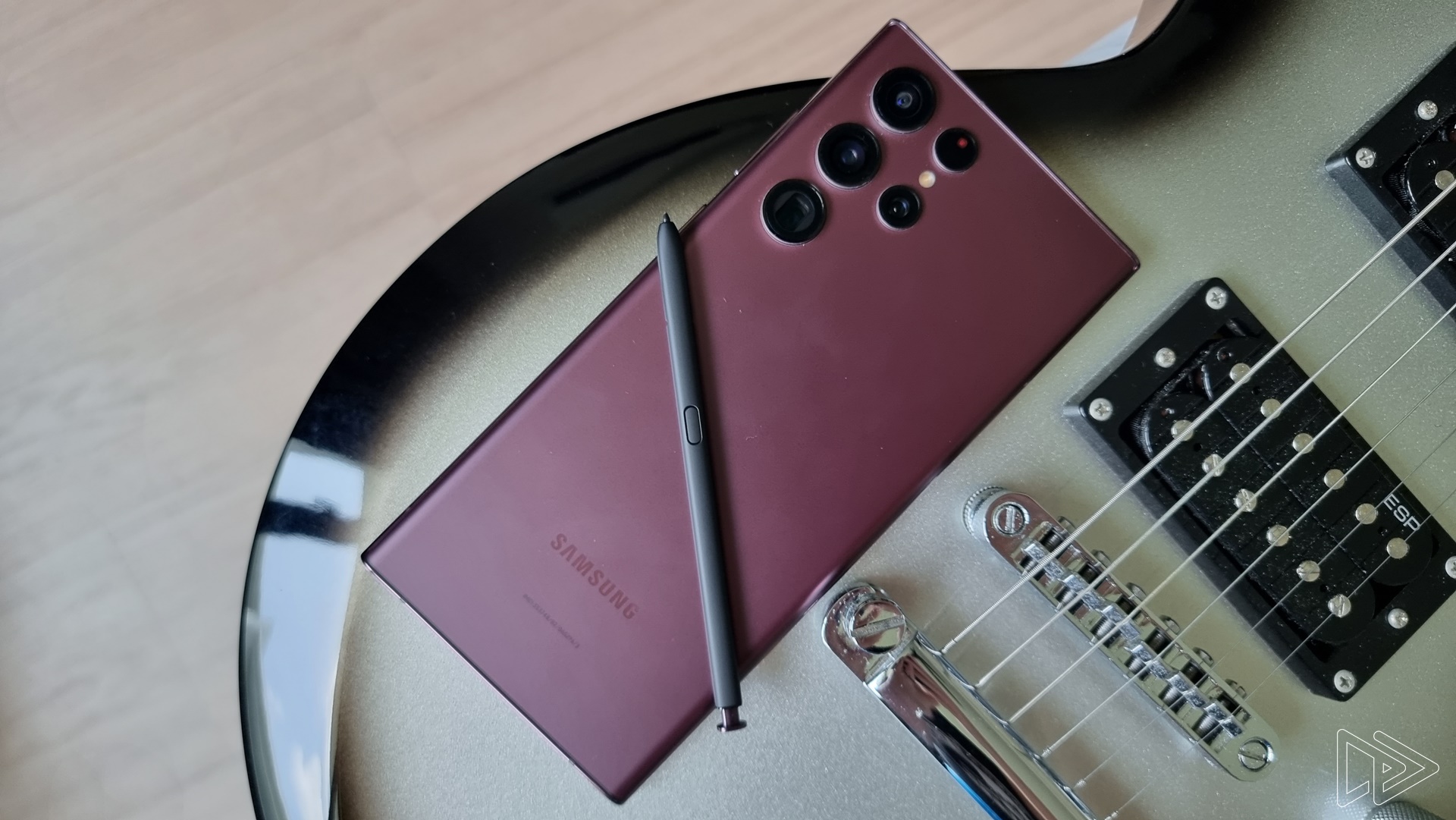 If you're looking for the ideal phone to bring on a vacation to capture the best-looking shots, the brightest display, and one that can take a quick dip into the pool without issue, the Samsung Galaxy S22 Ultra really is one of the best options in the market now.
Take it from someone who have taken the S22 Ultra on vacation for a couple of times now. While its RM5,099 starting price is quite steep, you do get a lot of phone for the money. Still not convinced? Then check out our full review of the S22 Ultra.