Proton's upcoming sedan, the Proton S50, has been spotted on Malaysian roads yet again. Based on the Geely Emgrand, the test mule is a right-hand drive unit complete with a camera on the windscreen. This suggests that the upcoming sedan could feature ADAS capable of level 2 autonomous driving.
These images were taken by one Putra Azran around Subang Jaya. Aside from the camera that's visible at the top of the S50's windscreen, we can see a glimpse of the Infinite Weave grille as well, suggesting that local development of the sedan has progressed quite a bit. We also get a pretty good look at the design of the alloy wheels.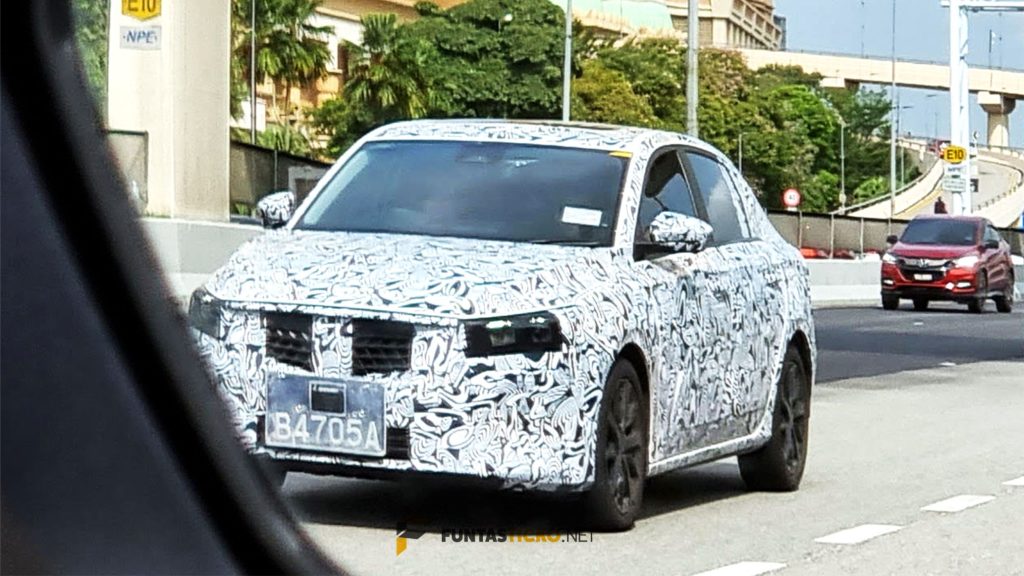 The S50 is widely speculated to be a replacement of the Proton Preve. If it follows the same dimensions as the model it's based on (the Emgrand), it will measure 4,638mm long, 1,820mm wide, and 1,460mm tall. That makes it 95mm longer and 34mm wider than the Preve, assuming Proton retains the same dimensions for the localised model.
Under the hood, the Emgrand is powered by a 1.5L NA engine (114PS/147 Nm) in China, though it's possible the S50, once localised for the Malaysian market, will feature a 1.5L TGDi engine instead. After all, Proton foreshadowed that two of its new models will feature the 1.5L turbocharged engine that offers up to 177PS and 255Nm of torque.
Given that the 1.5L TGDi engine is used for the X90 – though it's also paired to a mild hybrid system for higher output – the S50 is a good candidate for the turbo mill. It's worth noting that the sedan shares the same B-segment Modular Architecture (BMA) as the Proton X50 too, so it could use the engine without issue.
Rumours are still pointing to a Q4 2023 introduction for the Proton S50. Once the sedan makes its debut here, it will be the first Geely-based model from the national carmaker that is not an SUV. This is certainly an exciting proposition, in our opinion, as we haven't seen a properly premium sedan from Proton for quite some time now.