Proton previously revealed that public previews of the Proton X90 will be held from 8 April onwards, though specific details were not given until today. Not surprisingly, the preview is by invitation only, and it's set to be held at six different states throughout Malaysia.
That being said, public preview of the X90 in the first two states (Selangor/KL and Penang) already happened over the weekend on 8 and 9 April. The next preview is happening in Johor and Pahang on 15 and 16 April this weekend, followed by Sabah and Sarawak on 29 and 30 April.
The X90 is offered in four variants: Standard, Executive, Premium, and Flagship. Out of the four trim levels, only the Flagship model comes with six seats. There are individual "captain seats" for the second row, as you can see in the interior shot above.
Aside from that, the X90 is also Proton's first new energy vehicle (NEV) with a mild hybrid system. Its 1.5L TGDi three-cylinder turbo engine is paired with a 48V electric motor synergy (EMS) system that offers a combined output of 190PS and 300Nm of torque paired to a seven-speed dual-clutch transmission. According to Proton, this mild hybrid system offers up to 15% improved fuel efficiency.
In the safety department, the X90 features Proton's most elaborate advanced driver assistance systems (ADAS) yet, which is available on the Premium and Flagship models. The ADAS is said to offer a sophisticated level 2 autonomous driving, including three new features: rear collision warning (RCW), rear cross traffic alert (RCTA), and traffic sign information (TSI).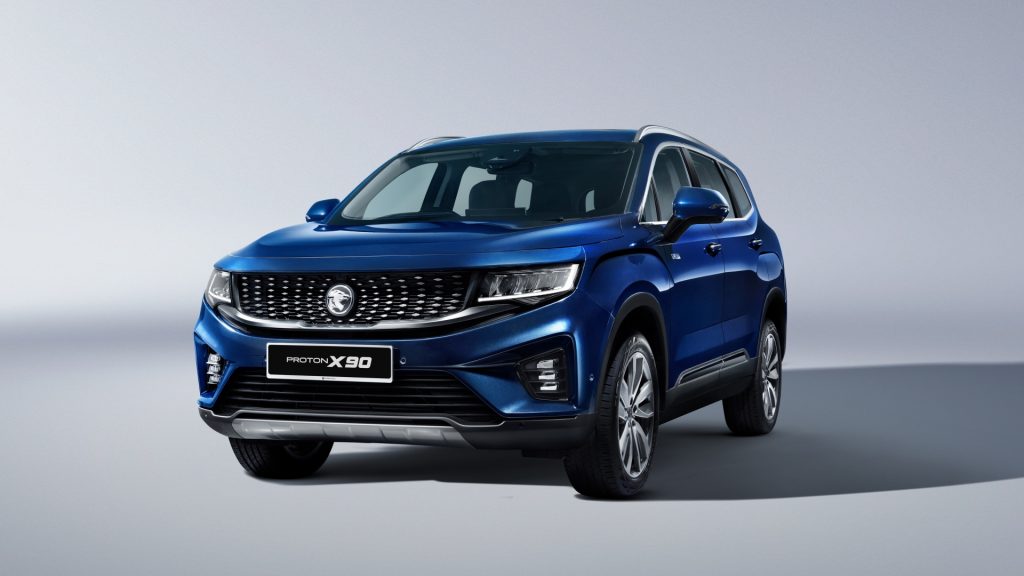 If you're eager to look and feel the new Proton X90 in person – and you're residing in Johor, Pahang, Sabah, or Sarawak – get in touch with a sales advisor at a Proton 4S or 3S outlet to try and secure an invite to the public preview. After all, bookings for the premium SUV are only open at these bigger outlets.