Affordable wireless earbuds are aplenty in the market now, and the Oppo Enco Air 2 is yet another entry in this crowded segment. While it does stand out with its rather unique translucent "jelly" charging case, it doesn't have the best audio quality for the money.
Retailing at RM249, the Enco Air 2 doesn't offer particularly good value for money either, though it does have a number of winning qualities. Its value proposition may not be its strong suit, but if you like how these earbuds look, the Enco Air 2 is worth a consideration.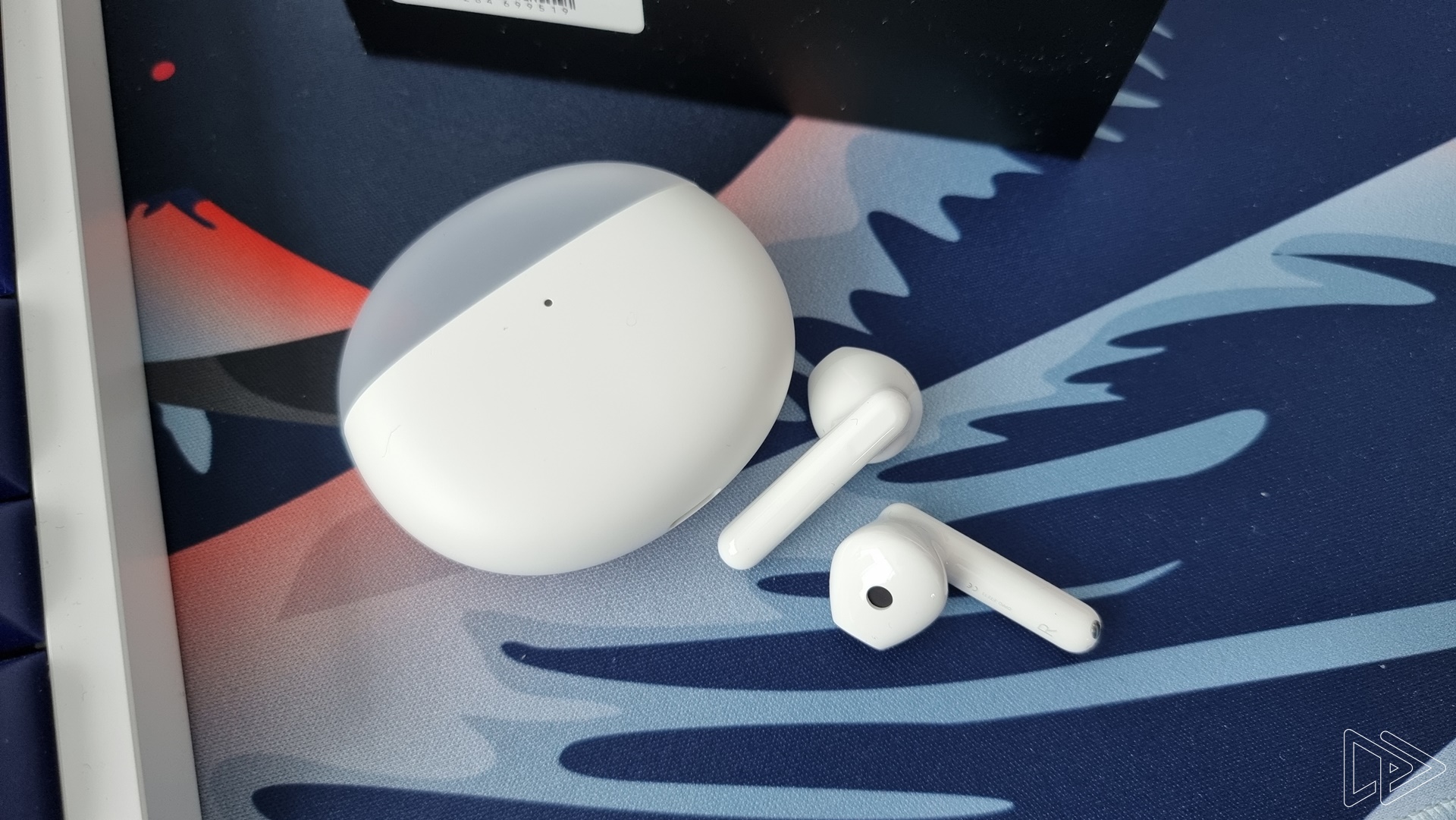 What It Is
Hardware wise, the Enco Air 2 features a 13.4mm "composite titanised diaphragm driver," which is said to offer good audio quality – more in this further down the review. These earbuds also promise up to a whopping 24 hours of battery life: the earbuds themselves can last up to four hours on a single charge, which can be extended up to 24 hours with the charging case.
Another noteworthy feature of the Enco Air 2 is its IPX4 rating, making it water and sweat resistant. If you plan on wearing the earbuds for your workout sessions, you won't have to worry about water or sweat damaging them – just make sure your workouts aren't too strenuous, given the loose fit of these earbuds.
The Good Stuff
While the Enco Air 2 doesn't offer a snug fit due to the lack of silicone ear tips, it is comfortable. The earbuds' one-size-fits-all hard plastic design basically allow them to just sort of…rest in my ears, and its lightweight nature (each earbud weighs merely 3.5g) further enhance comfort.
That being said, it is jarring to just leave the earbuds "hanging" in my ears, though I haven't had them fall out of my ears yet – thankfully.
Oppo's quoted battery life for the Enco Air 2 is an impressive 24 hours, but as mentioned, the earbuds themselves are said to return four hours of use on a single charge. Well, in my testing, this is very achievable. I can effortlessly hit the four-hour mark with about 20% battery left.
The touch controls of the Enco Air 2 are decent as well. The earbuds can recognise my double and triple tap inputs without issue, and I love the fact that I can just hold on to the left earbuds to decrease the volume. Doing the same to the right earbud increases the volume instead.
Naturally, these inputs can be customised to my liking, though I do find it a little odd that the Enco Air 2 doesn't support single tap inputs. Of course, it does eliminate accidental inputs when I adjust the earbuds for a better fit, for example.
One of the biggest drawbacks of wireless earbuds is bad latency; that's when the audio doesn't match up to what's shown on the screen. This is especially noticeable when gaming, but the Enco Air 2 has a "game mode" that improves latency.
With the feature activated, it does improve audio latency quite a bit, though there is still a noticeable delay, unfortunately enough. Nonetheless, there's still tangible improvement here.
And…what about the audio quality of the Enco Air 2? Well, it's decent. It's a great pair of wireless earbuds for a comfortable and relaxed listening experience with decent mid-bass and wide soundstage, but if you want better audio fidelity – especially at this price point – it leaves much to be desired.
The Bad Stuff
The audio quality of the Enco Air 2 is mostly affected by the fact that it uses an open design: the lack of silicone ear tips for a more secure fit affects the bass response of the earbuds. As a result, it offers just enough mid-bass to get your feet tapping, but not quite enough to appease bass heads.
On top of that, the Enco Air 2 doesn't offer much definition or detail, and the fact that it has an open design means you get very little noise isolation. Granted, some folks may consider this a positive, as it allows them to be more aware of their surroundings.
Aside from that, at RM249, the Enco Air 2 is slightly overpriced for our market. After all, in China, these earbuds are priced at 199 Chinese yuan – that comes up to only about RM130. Yes, it would be unrealistic to expect Oppo Malaysia to price the earbuds here similarly to China, but for there to be such a big price gap…is quite odd.
Is It Worth It?
It's tough to recommend the Oppo Enco Air 2, as you can get better value for money with other wireless earbuds at this price point. But if you like its design – especially the unique translucent charging case – and you want the open design of these earbuds, then yes, it's certainly worth considering.
For what it's worth, I do appreciate the comfort and lightweight nature of the Enco Air 2, not to mention its IPX4 water and sweat resistance. It's also comfortable to wear for long periods of time, even if the audio quality doesn't quite hit the right chord for me.