The Oppo A96 is a…curious mid-range phone. Retailing at RM1,299, it's certainly priced on the higher side in the segment. But for that kind of money, it does offer a generous 256GB of internal storage, not to mention very, very long battery life.
However, the A96's value proposition isn't quite as good, and it doesn't perform particularly well in other aspects either. While its battery life and large storage capacity are good selling points, its shortcomings make it a bit of a tough recommendation – read on to find out why.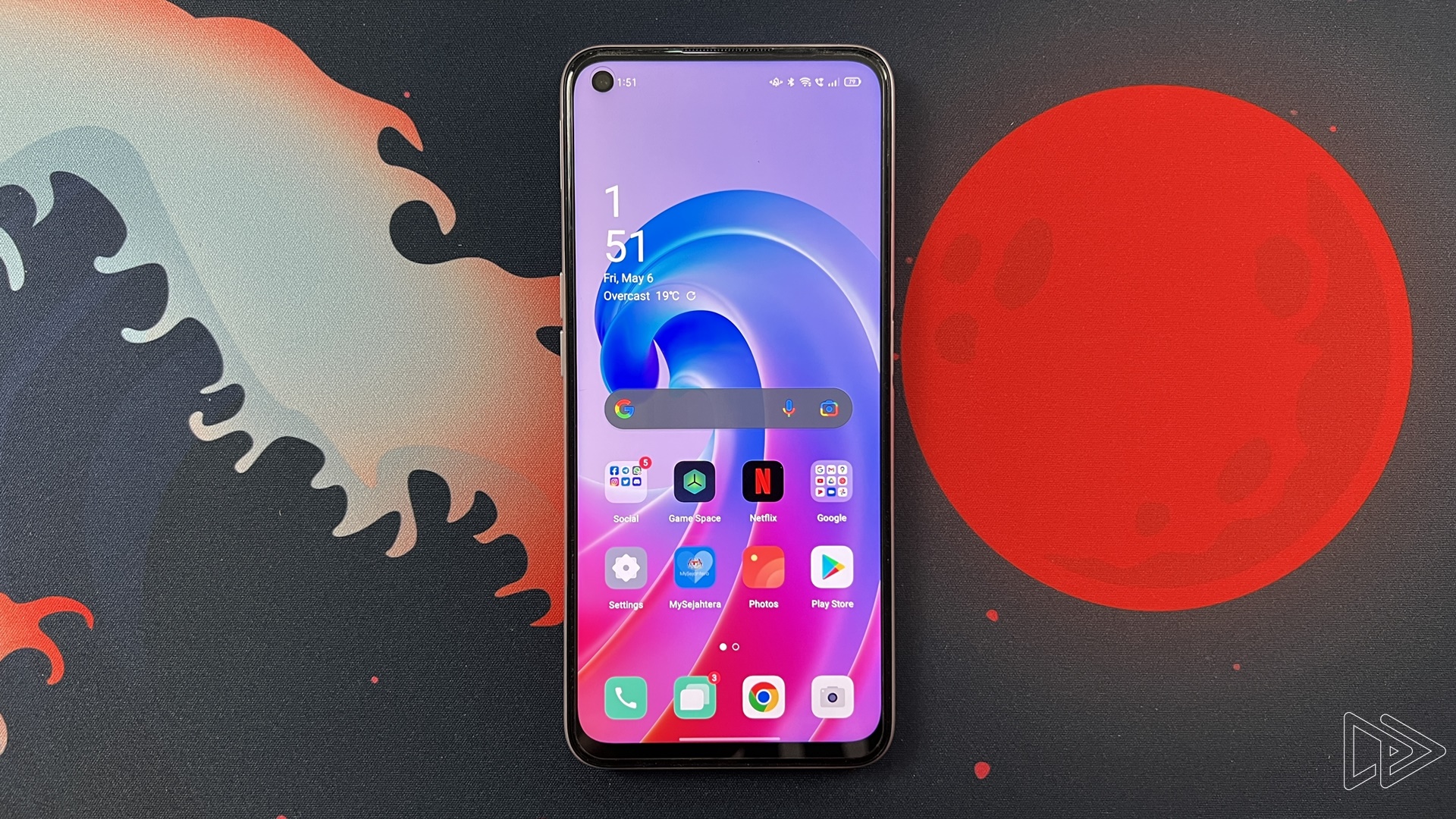 What It Is
Display
6.59-inch FHD+ LTPS LCD (2412 x 1080), 90Hz
Chipset
Qualcomm Snapdragon 680 2.4GHz octa-core
GPU
Adreno 610
RAM
8GB
Storage
256GB, expandable
Camera (rear)
50MP f/1.8, PDAF
2MP f/2.4 (depth)
Camera (front)
16MP f/2.0
Battery

5,000mAh with 33W fast charging
Dimensions
164.4 x 75.7 x 8.4 mm
Weight

191g
OS
ColorOS 11.1 based on Android 11
Connectivity
LTE
Bluetooth 5.0
WiFi 802.11 a/b/g/n
USB Type-C
3.5mm audio jack
Price
RM1,299
For a mid-range phone, the Oppo A96 isn't very well equipped, especially at this price point. Not only is the Snapdragon 680 chip can be found on much more affordable phones – such as the Honor X7 for only RM699 – its camera system is (essentially) just a single 50MP shooter, given that the 2MP secondary camera is only used for depth perception.
Nonetheless, the A96 does have some good hardware, including a large 5,000mAh battery with reasonably fast 33W charging, as well as a relatively bright and fast 90Hz LTPS LCD screen.
The Good Stuff
Sporting a 6.59-inch 1080p LTPS screen with a 90Hz refresh rate, I'm quite surprised by the vibrancy of the A96's LCD panel. While it's not comparable to a much more punchy AMOLED display, it's certainly a pleasant screen to look at. The 90Hz refresh rate helps to provide a more fluid, responsive user experience too.
Another area where the A96 absolutely excels in is battery life. Throughout the review period, I couldn't completely drain the 5,000mAh battery in a day's worth of use no matter what I throw at the phone. When I did manage to trickle down the battery on the second day, I was left with over nine hours of screen on time – that's very impressive.
Despite packing such a large battery capacity, the A96 doesn't feel particularly heavy or thick either. Measuring 8.4mm thin with a 191g chassis, it fits in my hands comfortably without feeling too heavy. I'm happy that the side-mounted fingerprint sensor works fast and seamlessly too.
The 256GB internal storage of the A96 is worth a mention as well. More often than not, a mid-range phone with this much storage capacity sits at a higher price point. This is really a good selling point for the A96, even though its other hardware don't quite reflect the RM1,299 price tag.
And that's about it for the positives of the A96. Now, let's move on to the shortcomings of this mid-range phone, starting with its lacklustre camera performance.
The Bad Stuff
Packed with a 50MP primary shooter with a 2MP depth sensor, the Oppo A96 can capture…well, average-looking shots. Given enough light, it's able to take flattering shots – even if some of them are oversaturated – but in moderately low lighting, the camera already starts struggling. Just take a look at these sample shots:
Not only does the 50MP camera offers decidedly mediocre performance, the fact that the A96 doesn't offer a telephoto lens, let alone an ultra-wide angle shooter, severely limits the versatility of its camera system as well.
In a market where most mid-rangers (at the bare minimum) offer a regular wide angle shooter along with an ultra-wide lens, the A96 doesn't compare very favourably.
And then there's the performance of the A96. While the Snapdragon 680 performs adequately in day-to-day use, it struggles to run Genshin Impact even at the lowest settings. While it's still somewhat playable, I wouldn't say it's an enjoyable experience.
Last but not least is the value proposition of the A96. For RM1,299, it's a tough price tag to swallow, especially with its average performance level and camera quality. At this price point, you've got many other phones to choose from with more versatile camera systems and faster chipsets.
Is It Worth It?
Even though the Oppo A96 can't quite match the processing power or camera capability of other phones at this price point, it still has its own winning qualities. Not only is it a very long-lasting phone – nine hours of screen on time on a single charge is really quite an achievement – it also has a generous 256GB internal storage.
But if value for money is what you look for in a mid-range phone, then perhaps the A96 is not the best option. If Oppo had brought in the more affordable 128GB model at a lower price point though, things may have been different.