If you love your morning coffee, but don't quite have the time to brew one during the morning rush, then consider getting a Nespresso machine. Not only can you get a nice cup of coffee quickly, it also takes very little effort to prepare.
Nextrift was invited to a Nespresso Masterclass at its Boutique outlet in The Gardens Mall recently, and it was quite an enlightening session. The Masterclass wasn't solely focused on the capabilities of the Nespresso machine either; I also learnt quite a bit about the work that goes into Nespresso's different coffee flavours.
If you're intrigued, keep on reading this…hands-on of sorts with Nespresso's range of coffee capsules and machine.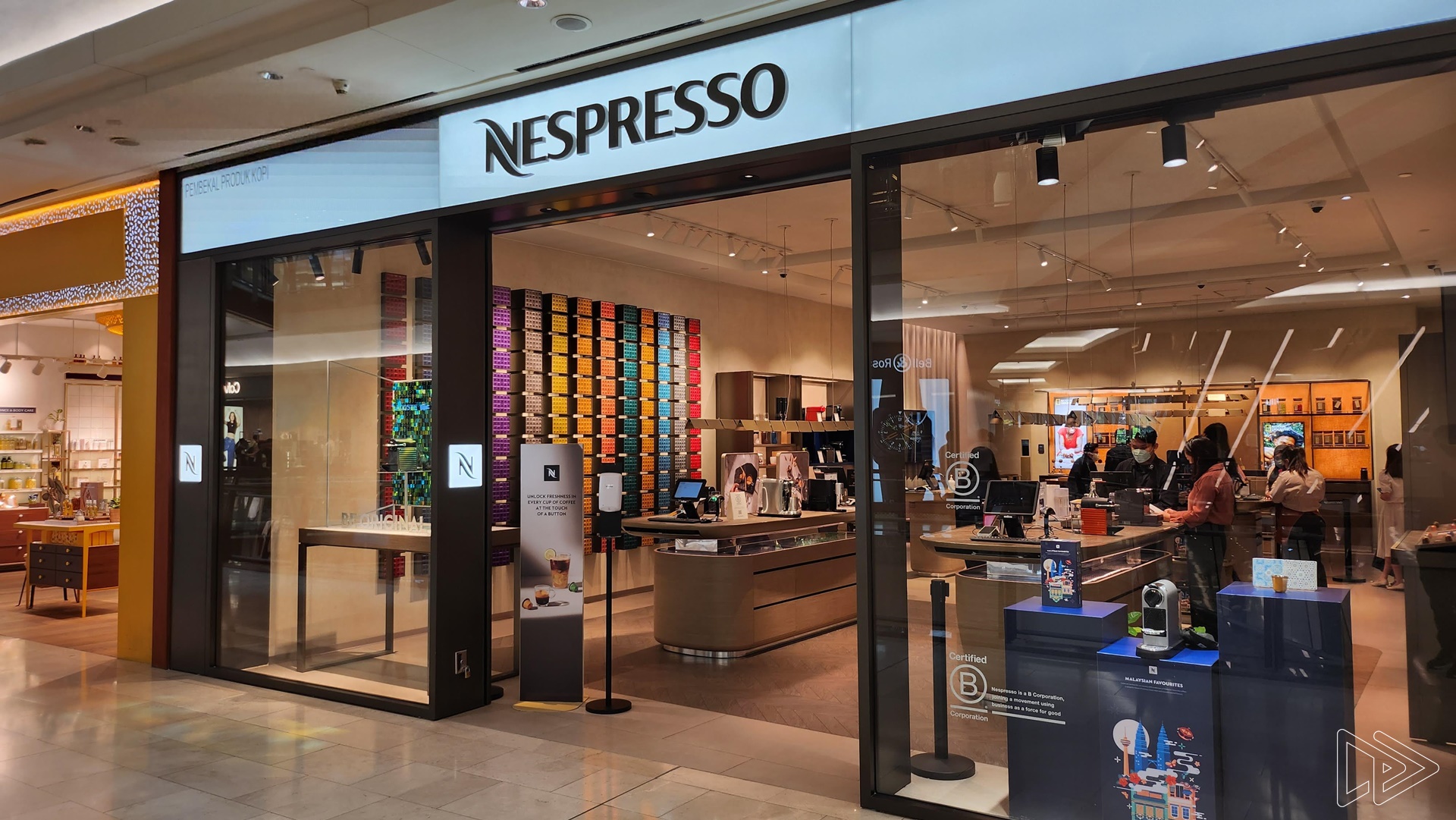 We started off the Nespresso Masterclass with three cups of espresso (!) prepared using the Nespresso machine. We tried out beans from Ethiopia, Nicaragua, and Indonesia, and each of them have their own unique tasting notes. I'm no coffee aficionado, but I did enjoy all three flavours; Nicaragua was my personal favourite for its slightly sweeter note.
Anyway, it's very easy to prepare the coffee with the Nespresso machine. All I needed to do was switch on the machine, let it heat up for 30 seconds, pop the coffee capsule into the machine, check that there's enough water in the water tank, and select my choice of coffee – espresso on the left, lungo on the right.
And that's it; I've got myself a nice cup of coffee to start the day. Well, three cups, to be precise.
As we were going from one espresso to another, our coffee expert explained the origin of the beans that we were drinking. It's quite interesting to know of the different processes that went into the production of the beans, depending on the region where they're grown.
After we're done with our espresso shots, it's time for some milk coffee! We got two coffee capsules (Colombia and India) and a jug of milk for this. The process is the same as before, just with the extra step of preparing the milk with the Aeroccino milk frother.
It's an equally simple process: pour the milk inside the frother, switch it on, let it do its thing for a while, and I've got a nice, creamy (hot) milk for my coffee.
Now, these two cups of milk coffee suit my palate quite a bit more than the espresso shots. The creamy milk adds another layer of complexity to the flavour, but not so much as to completely overpower the taste of the coffee itself. All in all, I wouldn't mind having a cup of coffee like this to start off my day, even if it takes a tad more work.
And that concludes the Nespresso Masterclass. If you're keen to attend one yourself, we were told that the Masterclass is held regularly at Nespresso's Boutique outlet in The Gardens Mall. You can either keep an eye for a sign up call on its Facebook page, or enquire about it at the Boutique itself.
Speaking of which, you can actually give the Nespresso Boutique a visit to try out its range of coffee flavours. There are even limited edition flavours if you want something a little bit different, such as the "Liminha Over Ice" capsule.
If you're interested to get your own Nespresso machine, you can also grab one over at the Nespresso Boutique outlet. Every Nespresso machine features a 19 bar pressure pump to extract the flavour of the coffee capsule, so you can just pick whichever machine that you like; they mostly differ in terms of design and used capsule/water tank capacity.
Of course, some machines are also quite a bit more sophisticated, where it will include a milk frother, among other things. To check out Nespresso's full range of products, head on over to its official website.