Not long now until the official launch of the Proton S70, as the embargo on the media preview of the upcoming C-segment sedan has been lifted. If you're wondering just how the Flagship variant of the S70 would look like in the new Teal Bayou Green colour and Marine Blue, this gallery got you covered.
These two colour options are exclusive to the Flagship and Flagship X models of the S70. Beyond the addition of a sunroof on the Flagship X variant, both models are similar to each other. There's the 1.5L three-cylinder turbo engine that does 150PS and 226Nm of torque paired to a seven-speed dual-clutch transmission, 17-inch dual-tone alloy wheels, and of course, a rather refined ADAS.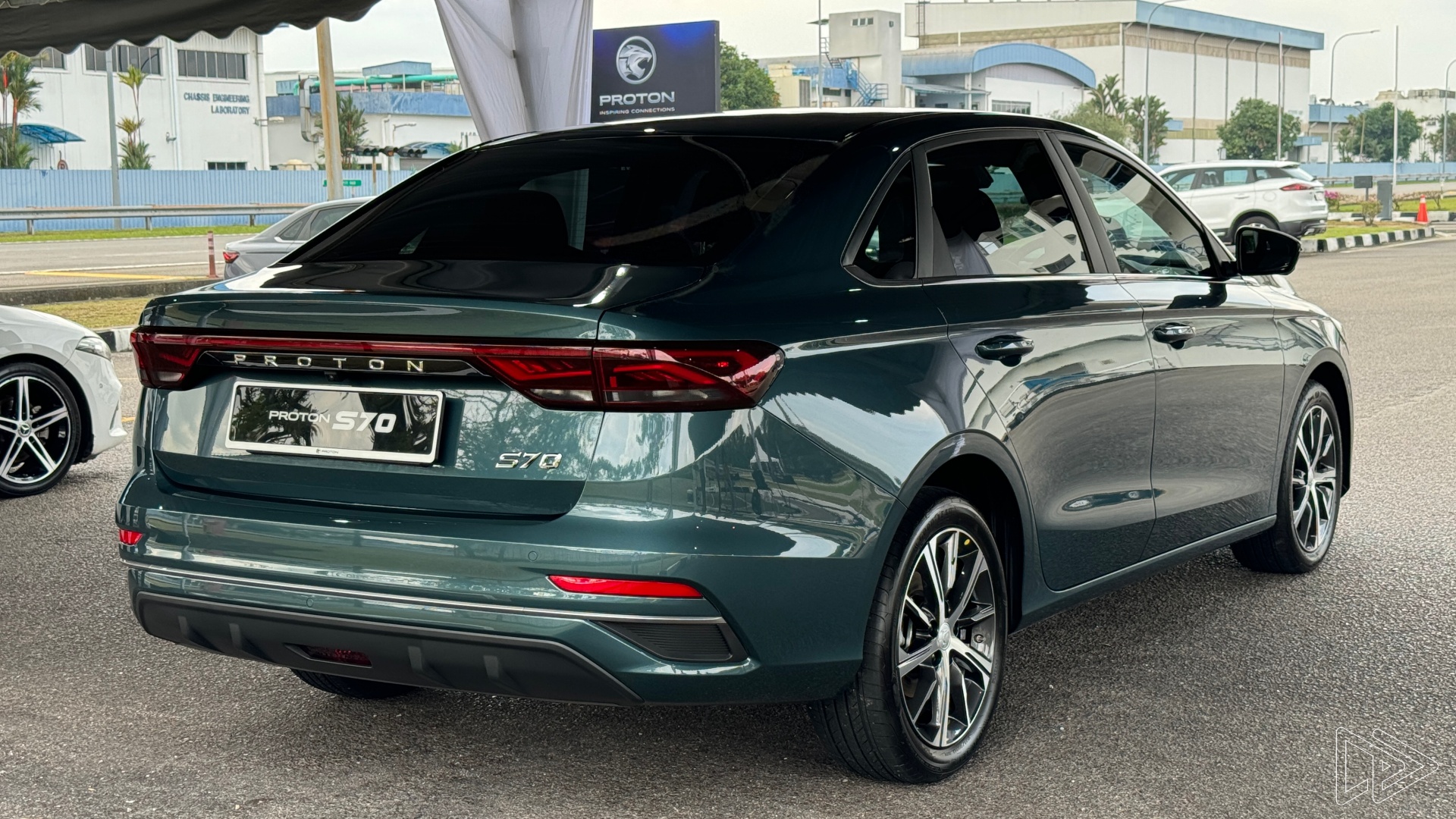 In fact, the S70's ADAS is said to be similar to the X90's, albeit with the omission of Auto Park Assist (APA) and Emergency Lane Keep Assist (ELKA). That being said, this is still a very sophisticated ADAS, especially for a C-segment sedan. Not only does it have 12 different sensors, it also supports Intelligent Cruise Control, Lane Centering Control, Lane Change Assist, and even Traffic Sign Information.
However, it's worth noting that only these top two models of the S70 – the Flagship and Flagship X – are equipped with ADAS. You don't get these active safety features with the base Executive or mid-tier Premium models, which were not shown at the media preview either.
Nonetheless, at least the inclusion of six airbags is standard across the S70 lineup.
Bookings for the Proton S70 are now open at all Proton 3S and 4S outlets, with public previews happening from 11 November onwards. Chances are, the previews will be reserved for customers who have placed a booking for the sedan. Production has started for the S70, so it is very likely the sedan will be launched sometime this month, just as promised – we'll find out its local pricing then.